When? Friday, October 10th through Saturday, October 18th
Truth On The Web Ministries
welcomes you to join us in rejoicing before our Father and His Anointed near Greenlake, Wisconsin at scenic Green Lake Conference Center for this year's observance of the Feast of Tabernacles. This beautiful retreat center makes for close-knit fellowship with its Meeting Hall, houses, cabins and camp sites laid out in close proximity to each other, as well as being a wonderful place to drink in the beauty of God's creation. Members of the Body of Christ are expected from various locations across the country. All are welcome - we shall be as one.
Behold how good and how pleasant it is for brethren to dwell together in unity! (Psalm 133:1)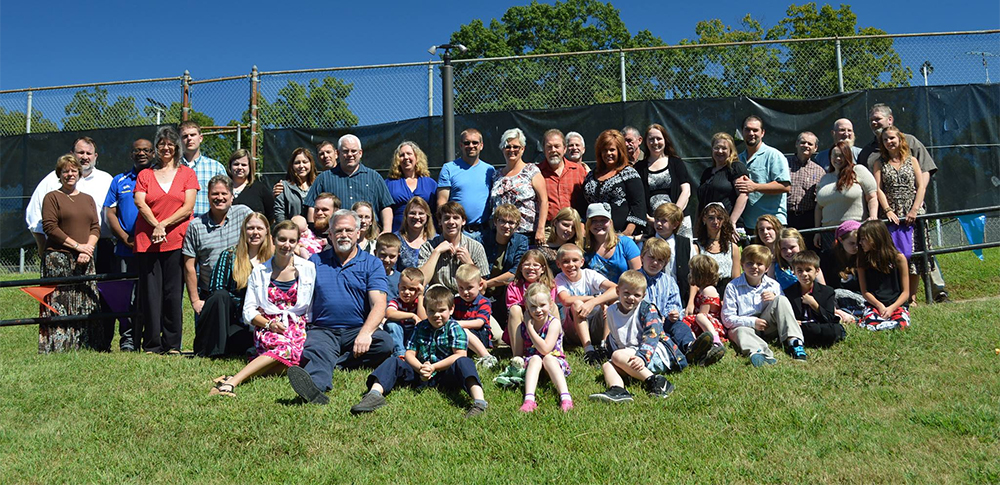 What is the Feast of Tabernacles (also known The Feast of Booths or Sukkot)? It is one of the Festivals of The Bible instituted by The Creator (Leviticus 23) and observed by The Messiah (John 7). You can read more about it here: The Feast of Tabernacles

If you question the idea that Christians / Messianics should be keeping the Biblical Holydays, please access the following article: Should I Be Observing The Biblical Holydays?
Services will be held every day during the Feast, starting Saturday, October 11 in The Red Door Meeting Hall.
Services will consist of led prayer, congregational hymn singing (as well as any special music presentations - see
Service Opportunities
below), and sermon messages. There will be opportunity for brethren to share Scripture readings, as well as Q&A, and open Bible studies. For the children (age 4 and up), there will be "Sabbath School"-type classes daily, prior to the regular services, beginning the 2nd day of the Feast. And there will be plenty of opportunity for fellowship with all-day access to the Red Door Meeting Room, Group Picnics (with games and activities), dancing, and more.

Service Opportunities:

If any brethren would like to perform special music, please bring your instrument(s) and make a joyful noise! We will have a digital keyboard available for use.

If any would like to help lead/teach "Messianic/Davidic dance" please let us know.

If any have any other offers of servitude, please contact us to share your offer. Thank you!
Information about Green Lake Conference Center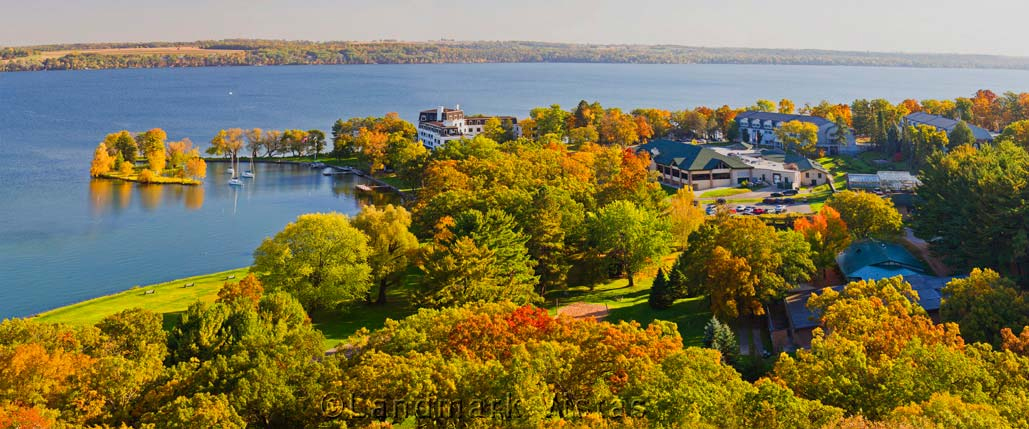 --DIRECTIONS--
Green Lake Conference Center is located about 95 miles northwest of Milwaukee, WI and about 30 miles due West of Fon du lac, WI.
-From Milwaukee: Take US-41 north from Milwaukee to Exit 99 which is Wisconsin WI-23 West. Take WI-23 West for about 30 miles and Green Lake Conference Center will be on your left hand side.
-The GPS coordinates are: 43.815940, -89.021560
-Additional Maps, Travel info and tips can be found here: Travel Info & Tips
--Grounds Map (click here for full pdf version)--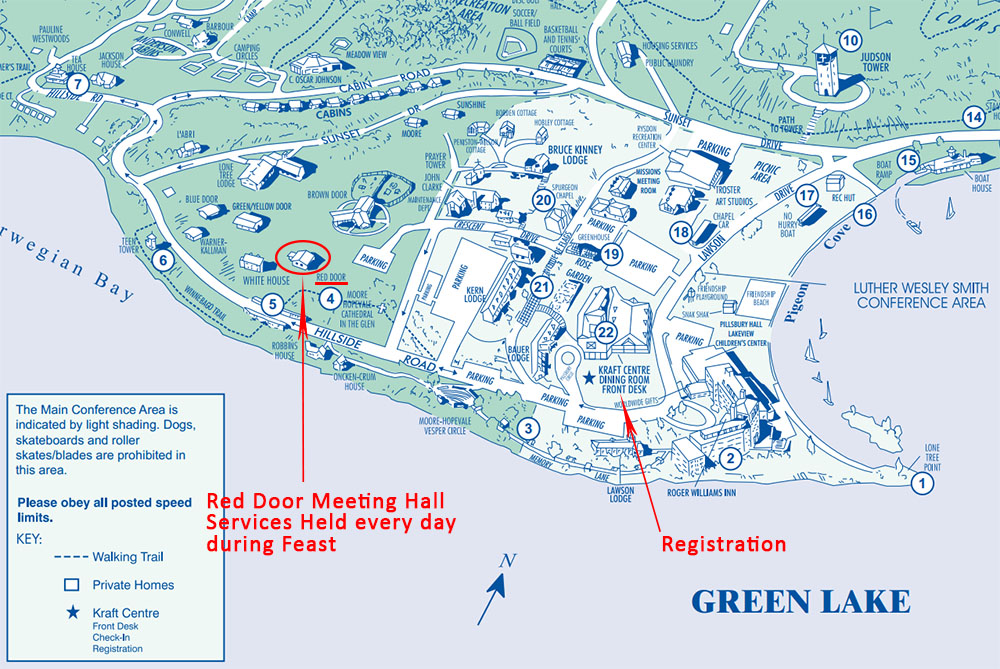 --ACCOMMODATIONS--
Houses, Cabins, Lodge Rooms and Camp Sites to meet every need
About Staying at Green Lake Conference Center:
The Basic Rules:

-Pets are NOT allowed in the Houses or Cabins (except for service animals). Pets ARE allowed in the camp grounds.
-All facilities are Non-smoking, Wisconsin State Law prohibits smoking in all lodging and meeting facilities and violators will be subject to $100 - $250 fines not including clean-up fees from Green Lake.
-Alcohol is not allowed anywhere on the grounds.


Basic Accommodation Info:
-Reservations can be made by calling Green Lake Conference Center Reservations at
920-294-3323
.

-

Be sure to identify yourself as being with Church of God Woodstock

to access reserved accommodations and rates
.
-A 20% deposit is requested at time of making reservation.
-Check-in to be done at The Kraft Center (see above map)
-Check-in time is 4:00 PM (earlier arrival may be possible, discuss when you make your reservation), Check-out time is 10:00 AM

-
All houses and cabins offer full kitchens and other amenities. See below for specific details about each house and cabin.
-Since GLCC has set aside such a large group of accommodations, they will be held
ONLY
until
September 1, 2014
. Any that have not been reserved by then will be released for general availability. It is highly suggested that you make your reservations early.

See below for specific details about our reserved accommodations.
There are still several Houses, Cabins and Camp/RV Sites available, but none of them are specifically reserved for our group since September 1, 2014.
Click Here for information on the houses that Green Lake Conference Center has - call them for more details and making reservations.
And Cabins...
And Lodge Rooms...
And Camping/RV'ing...
Click Here for a pdf version of Accommodations
Contact Info and how to stay up-to-date
Please let us know you plan on attending by signing our guestbook and/or contact:
By e-mail:
Keep updated on the latest info for 2014 FOT as The Day Approaches on our Facebook Group
Direct to Feast Site:
Green Lake Conference Center website
HOPE TO SEE YOU THERE!
* LIBRARY * DOWNLOADS * TRUTHTALK * E-CLIPZ * FUN PAGE * HOME *

truthontheweb.org
©2014 Truth On The Web Ministries